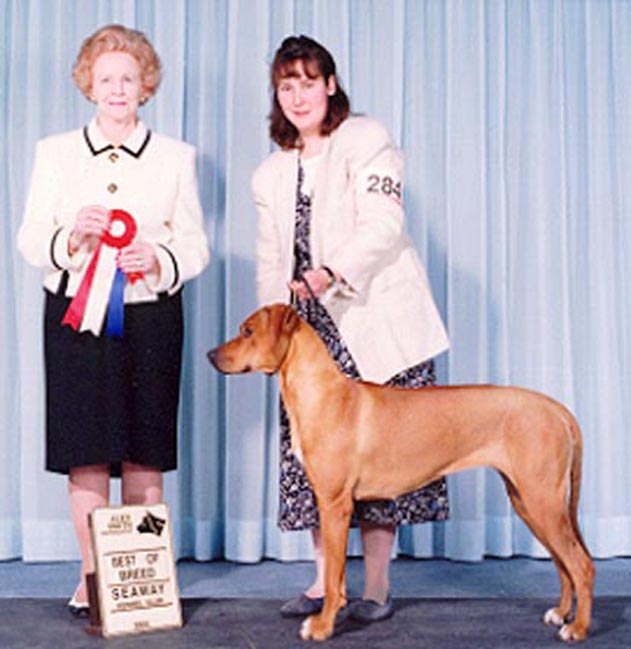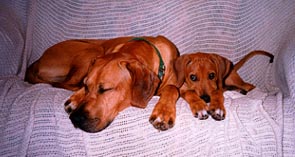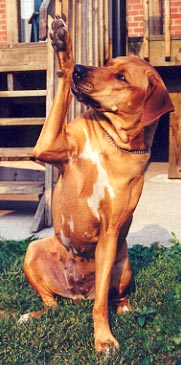 I think the mischievious expression on this little Puppy-girl's face sums up her personality!

Winnie breezed through her championship earning several

Best of Breeds, Best Puppy in Group, and group placements...

as a puppy and despite my nervous handling!

She went on to earn her CD with the same ease.

Winnie has marked prey drive so we have raced her occasionally.

She loves it and is very fast but is simply not determined enough

to push through to the lead....

she is however one of the few dogs on the field that can be

called to "heel" at the end of the race!

Winnie and I went on to try several other activities...

Agility, Flyball, Racing, Therapy work, and even Herding!


The thing that Winnie most enjoyed, was acting!

She loved to go with her agent - Jane Conway,

to work on Commercials, movies & print ads!!!

She was such a ham!!!

Winnie has appeared in:

Olympic Hockey Commercial (Bell)

Satalite Dish Commercial (Direct)

Dog Food Commercial (Dad's)

Coffee Commercial ( Tim Hortons)

"A House Divided" - TV movie

"Laughter on the 42nd Floor" - movie

Mortgage Ad (BOM)

Ch Symetri Daraja's ImA WildOne CD,CGC, TDI, HIC, ROM

"WINNIE"

Winnie was our foundation bitch.

She was an amazing dog .... always eager to please!

Without Winnie to guide me I would not have had the opportunity to learn so much about so many dog sports.

We miss Winnie dearly...her spirit lives on through her offspring.

What a great dog she was.