D.O.B. April 7, 2003

Ch Priderock's First Wild Thunder x Ch Mozanbridge's Duimgooiryer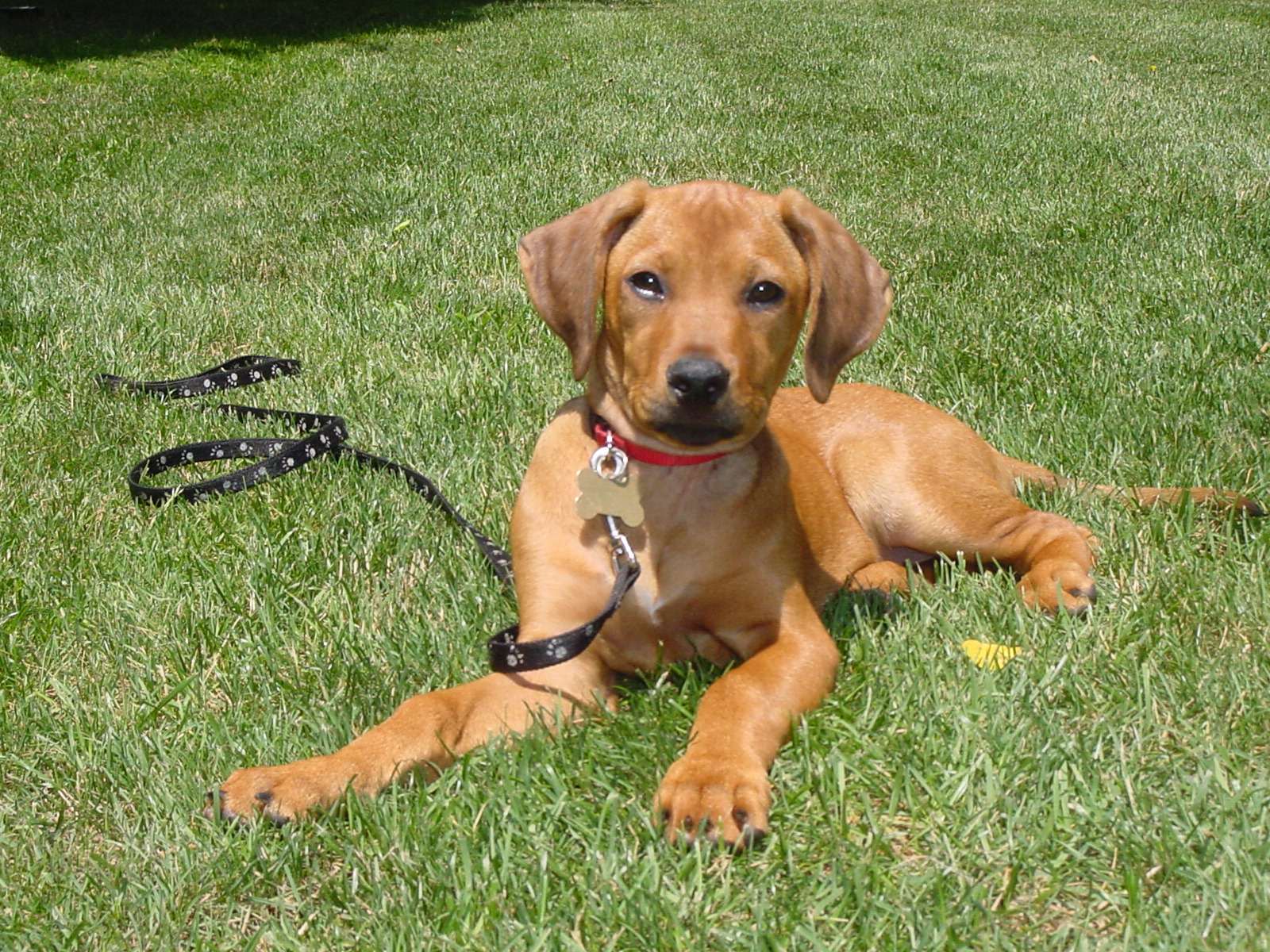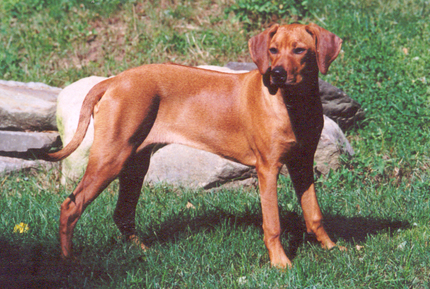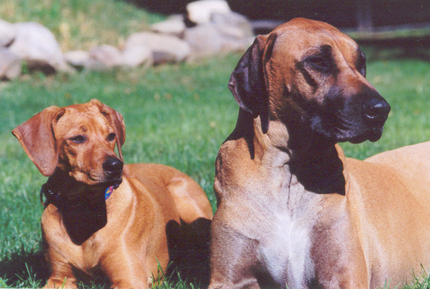 Nia's owners, Christina & Stewart Williamson, have another

Ridgeback named Jack - from Vikela.

Christina & Jack have trained long and hard and have

earned an AKC UDX (Utility Dog Excellent) title,

a CKC OTCH and a UKC OTCH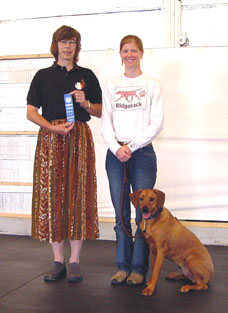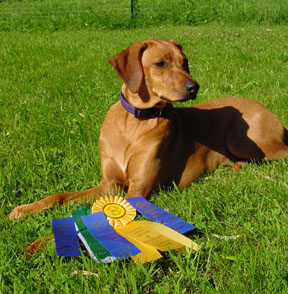 At the ripe old age of 2 years,Nia was ranked

# 5 US Obedience RRs for 2003!!

We are so very proud of them.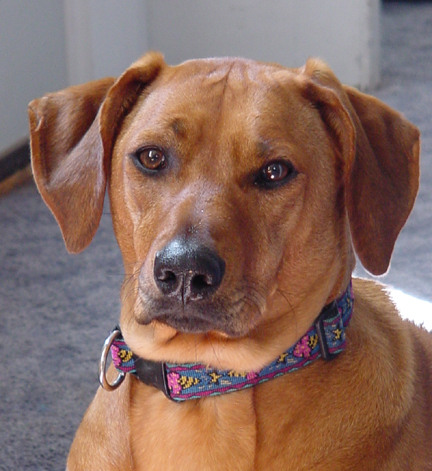 Nia & Christina have done so much together already!

There are very few OTCH (Obedience Trial Champion) Ridgebacks

Nia is now officially a member of that group!

New - Can OTCH, U-CDX Priderock Dogo Binty Am UD, CGC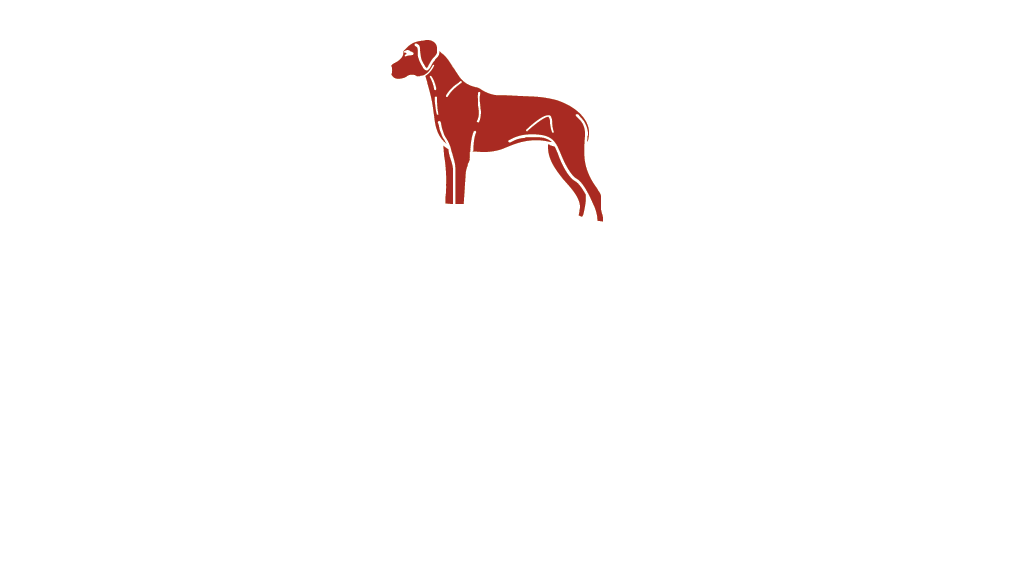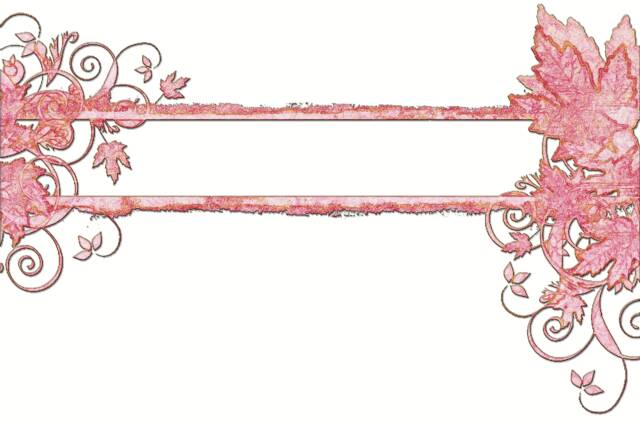 visit Christina's training facility...

in Vermont, USA

Can OTCH UUD Priderock's Dogo Binty UD, CGC.

"Nia"